I recently did something that I make it a point to never, ever, ever do.  I picked up a copy of a book by J.P. Moreland, Kingdom Triangle.  I was wrong to do it and I should have stuck to my guns and just put the book on the shelves after cataloging it at work. 
But alas, I did not.  Instead I skimmed through the whole thing and am now thoroughly convinced of one important theological point: the only difference between Radical Orthodoxy and contemporary evangelicalism is that RO has more rhetorical flourish and has read some western literature and continental philosophy.  Other than that, they are the same.  Both of them consist of asserting that the contemporary cultural zeitgeist is inherently nihilistic, irrational, barbaric, and stupid and the Christian worldview, or metanarrative (which they understand with absolute perfection) is the only solution to the world's woes.  Or, more specifically, the only solution to the infinite nihilism and vicious solipsism of the horrifyingly secular world is for the Christian worldview/metanarrative to take over the world with the church regaining cultural dominance and power.  In short, they are both so terrified of modernity that Christendom sounds super wonderful and awesome.  So let's do that!
I've already wrote enough on RO about this for the time being, so evangelicalism, and particularly Moreland are really in my crosshairs right now.  His book opens with this following statement:
The year 1974 was declared the Year of the Evangelical.  Apparently no one was listening.  The year came and went as our culture continued slouching towards Gomorrah.  Fast forward to 2007.  Islamic terrorism threatens our borders, our political discourse is shrill and spoken in sound bites, and an epidemic of pornography addiction threatens the very possibility of healthy relationships between men and women.  People have to think twice about whether saving aborted babies or snail darters are more important.  We can't agree about the sexual makeup of a healthy family. (p. 12)
Moreland goes on to say that the reason evangelicals didn't rise to the occasion in 1974 is because the cultural revolution of the 60′s was still so recent that we hadn't yet reached the bowels of Gomorrah and seen the fullness of horrors that has resulted from our culture's rejection of the "Judeo-Christian worldview".  However, now that we have seen all those aforesaid horrors, we must now rise to the occasion:
Since the mid 1800s, there has never been a greater window of opportunity for us to seize the moment and, by our lives and thought, to show our culture the way forward.  Now is the time for us to stop being thirty years behind the times.  Now is the time for us to gather our confidence and lead. (p. 12)
Yes!  Absolutely!  Christians must take over the world for God!  Here is the quintessentially nostalgic contemporary evangelical battle cry.  We must regain control of the world and save it with our better worldview.  Moreland goes on to argue in his book that the two principle opponents of Christianity today are "naturalism" and "postmodernism" which yield a "thin" and "meaningless" world.  The solution is his "kingdom triangle" which is to 1) recover the Christian mind (aka analytic philosophy and foundationalism), 2) to renovate the soul (aka spiritual formation in the vein of Dallas Willard), and finally 3) to restore the Spirit's power (aka to recognize that there are still miracles going on á la Jack Deere – I guess Moreland's some kind of neocharismatic now).
I could continue to supply a litany of references from this book that reveal its totally nostalgic, fear-driven, and power-grabbing thrust.  Moreland wants evangelicals to run the world for God. 
The "we" of his book is always Christians in America, and America is the subject of his hoped for Christian takeover.  His uncritically Americanized cultural polemic immediately assumes that Christians have a stake in making America work and that America somehow has a special claim on Christian's loyalty.  This of course has everything to do with Moreland's hopes for an Amerianized Christendom where conservative family values run the world.
However, his hopes for how this wonderous world of American Christendom  are to be realized are utterly pelagianistic and hinge on Christians having the most unassailably brilliant philosophy and strategy that we will sweep away those damn secularists and postmodernists and finally get things back to the way they were in the good old mid 1800s.  I could go on a tirade about this forever, so let me just give two main points of critique.
 First, Moreland's proposals for cultural engagement are Pelagian and driven by an utter lack of trust in the Triune God.  The inside flap on the front cover of this book states that "the biblical worldview [is] the only hope for the world".  Maybe this is just a faux pas on Moreland's part, but a statement such as that is not simply wrong, it is heretical.  The only hope for the world is not a worldview, but a person, Jesus Christ.  However, I think this statement much more than a faux pas, but rather the thrust of the entire book.  Moreland's whole agenda is for the church to save the world that is "slouching toward Gomorrah".  There is no sense of trust and hope in the transcendent power of the Triune God to transform the world, or more accurately that in Christ the transformation of the world has already happened.  Rather, for Moreland it is our job to get God's work done by saving the world. 
This is nowhere more evident than in his third element of the "kingdom triangle" that we are to "restore the Spirit's power".  What could be more pretentious and heretical than the idea that it is up to us to be restoring the Spirit's power?  Moreland's book seems so terrified by how culture has fallen away from his particular understanding of conservative politics and values (his "Judeo-Christian worldview", which by the way is an abstraction, but that's another discussion) that instead of faith in God being proclaimed, instead we are thrown back upon ourselves to renew our minds, renovate our souls and restore the power of the Spirit.  However, in the Bible it is the Spirit who blows where he wishes and now one knows where he is going or coming from (Jn. 3:8).  Likewise it is not we who transform ourselves by renewing our minds, but God in Christ who conforms us to the image of the beloved Son (Rom. 8:29, 12:2).  Moreland seems to think that these activities are not the works of the Triune God extra nos, rather we are thrown back upon ourselves to accomplish these tasks, thereby saving the world, at least in a provisional sense.  This is functional Pelagianism at best.  The irony is that Moreland hails from a Calvinistic and dispensational premillennialist school and is here advancing a proposal that is Pelagian and postmillennial.
 Second, Moreland's critiques of contemporary culture are a bunch of bourgeois, affluent, western platitudes driven by a typically American conservativism.  Just glance at the above quote on Moreland's litany of what's wrong with our hellish culture.  For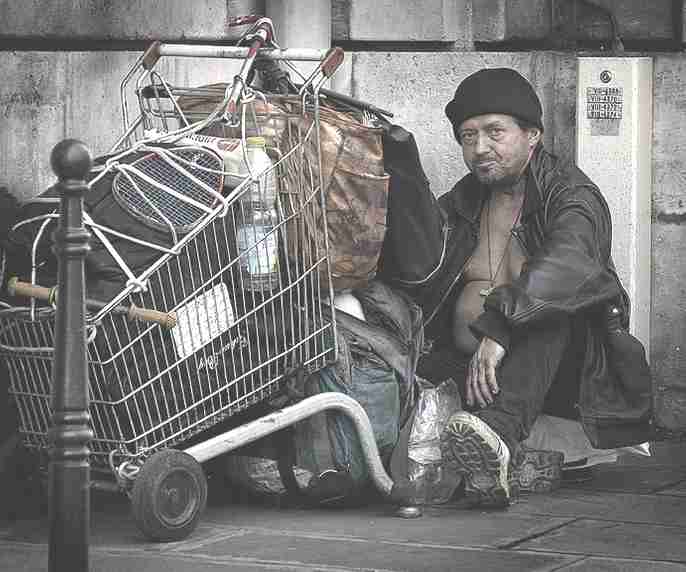 Moreland the symptoms of our culture's descent into Gomorrah are evidenced by Islamic terrorists, political rhetoric(read: liberals), pornography, abortion, and homosexuality.  Now let me be clear, I don't think any of those things are good at all.  If you've read this blog much you know I'm pretty conservative on sexual ethics and I think abortion is a terrible reality in our society.  That said, what does it mean when these are the issues that define what Moreland is against?  His snide comment about saving darter snails just makes light of Christians who think we should be concerned about the environment. And where is poverty?  Globalization? Consumer capitalism?  I shouldn't even mention that racism never appears in Moreland's field of vision – though, since he is so nostalgic about the mid 1800s maybe we better not bring that one up?  I don't know how anyone but a white Christian could make so stupid a statement as Moreland's implication that the 19th century was the golden age of Christianity.
This agenda is a typical conservative one.  It is bourgeois and elitist to the core.  Only someone how has never had to go hungry or been unable to afford clean water has time to sit around and imagine that the gay family next door and internet porn are the biggest problems with our culture.  In a world where ethnic cleansings and genocides (which have everything to do with global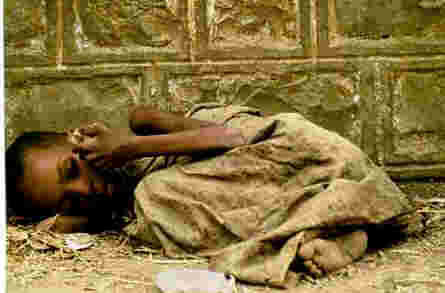 capitalism and the conditions it creates) are ignored because they aren't being perpetrated on people in the western hemisphere, if the only cultural critique Christians are able to produce is rants about sexual morality and abortion, then Christianity is in a sad state indeed.  It is self-righteous and immoral for Christians to parade agendas like Moreland's while ignoring the "weightier matters of the law" (Matt. 23:23).  And that is exactly what this book does.
Believe it or not, I really am trying not to be too shrill with this critique, but I find Moreland's perspective on culture to be so asinine and militant that I'm sure I get a little too revved up about it.  I hope that won't alienate all readers.  But regardless, I think books like this and thinkers like Moreland are far more dangerous to the church than nutty atheists like Richard Dawkins.  It is the militants like Moreland who polarize Christians and cripple our authentic witness as they try to grab cultural and political power for the church.  It has nothing to do with cross and resurrection and everything to do with crossing the Rubicon.  Christians should be horrified by such a theological and political agenda.